Painting history: Kevin Harris paints live at new court house groundbreaking | Latest Headlines
Artist Kevin Harris painted during the groundbreaking ceremony for Cabarrus County's new courthouse. He added to his commissioned work which gives a glimpse of the expected new courthouse in 2023.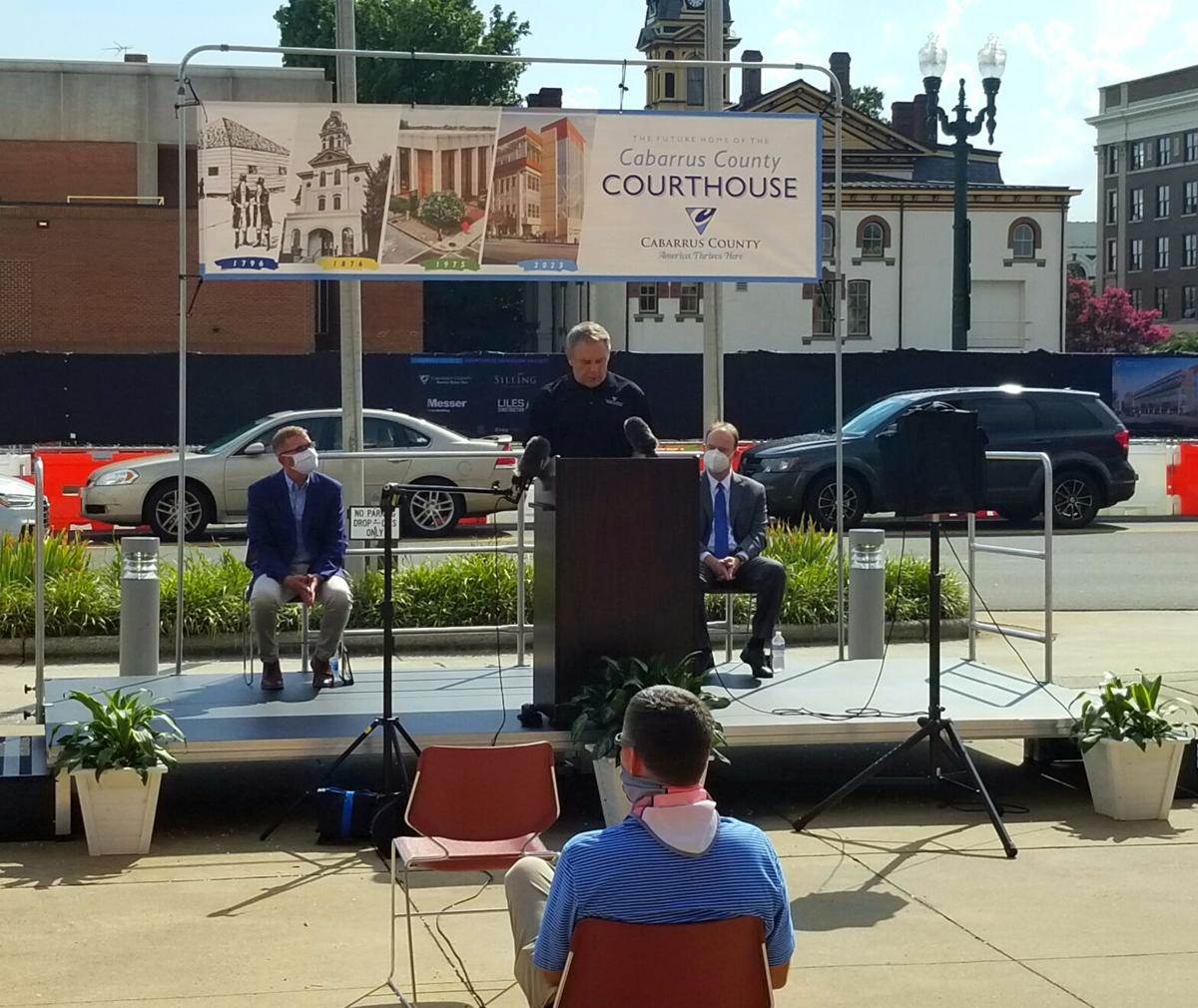 Steve Morris, Chairman of the Cabarrus County Board of Commissioners, opened the groundbreaking ceremony with the words: "Our vision was focused on preserving history and building on it."
Victoria Young

A groundbreaking ceremony was held on Thursday at Cabarrus County Government Center to commemorate construction of the new Cabarrus County Courthouse in downtown Concord.
During the ceremony, artist Kevin Harris, part of the ClearWater Arts Center, painted. Two weeks ago, Cabarrus County commissioned Harris to create a painting of what the new courthouse will look like. His finished piece will be on permanent display in the courthouse after it is built. Harris went to work with a rendering of the completed plans.
"It was very quick," he said. "After I agreed, I started doing it the following Sunday, sketching it out, and then applying paint the next Monday."
The piece was 96% finished before the ceremony, according to Harris. The courthouse and some of the surrounding parts were finished, but he left room for spontaneous design.
"What I'll add on site," he said, "I hope to catch people walking around. I want it to feel like the courthouse is already built into my painting and already open for business. "
At the event, Harris incorporated characters from the ceremony into the play and painted the platform and Supreme Court Justice Marty McGee as McGee spoke.
Harris said he used his signature style, palette knife painting, to create the piece. The commission also put Harris out of his normal portrait paintings.