Little Greene's creative director shares her clever painting trick to make narrow hallways feel lighter
When we paint a house we focus more on the walls than any other area – but look up and you will see that you may have been missing a trick all along.
Painted ceilings are not only trendy, they can also significantly expand an area in terms of the spatial feeling, the lighting conditions in the room and the general cooling factor. Depending on the room you are working in, there are several different ways to paint the ceiling in your decorating project.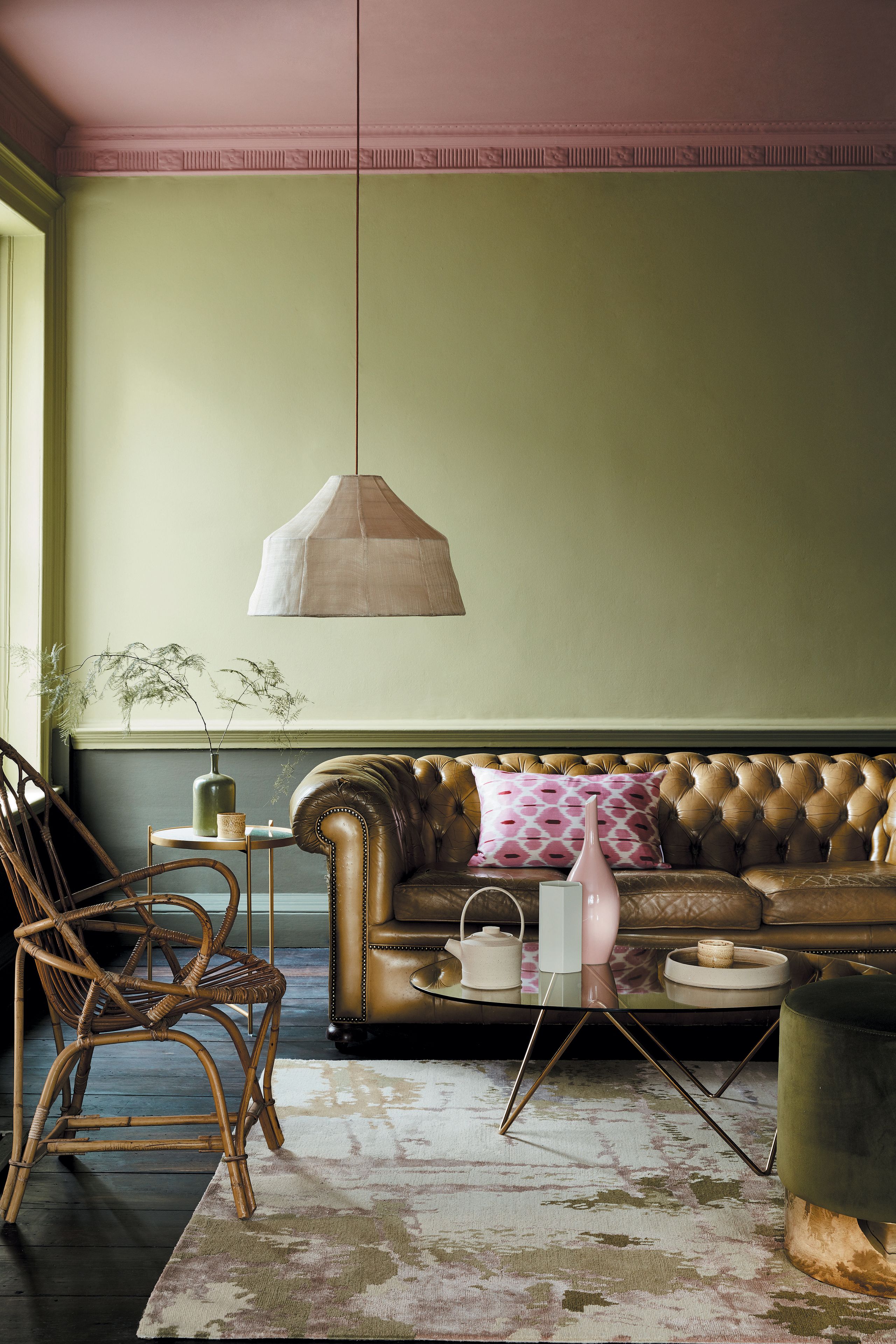 (Image credit: Little Greene)
Color blocking is moving into a modern home. Perhaps you worked this up with furniture, decor, or paint on the walls, but you really enhanced that contemporary feel by including the ceiling in your designs.
"Don't forget the ceiling – it's often painted white out of habit, but that has a big impact on the feeling of space," advises Ruth Mottershead, Creative Director of Little Greene. "To create a focal point for the eye, paint the ceiling a contrasting color."
Ruth also notes that some rooms may have ceilings that are too high so you can use this trick to your advantage. "To lower the ceiling and create a more intimate environment, just extend the shadow on the ceiling up to the dado rail to pull the eye down," she says.
Try not to get too primary with these color options. The two hues have a big impact as they are. So pay attention to secondary colors and pastel shades. For the greatest impact, use the "safer" shade on the walls and the more dramatic choice on the ceiling. Not only is the eye drawn up immediately, but you also have space to play with this bold shade through soft accessories underneath.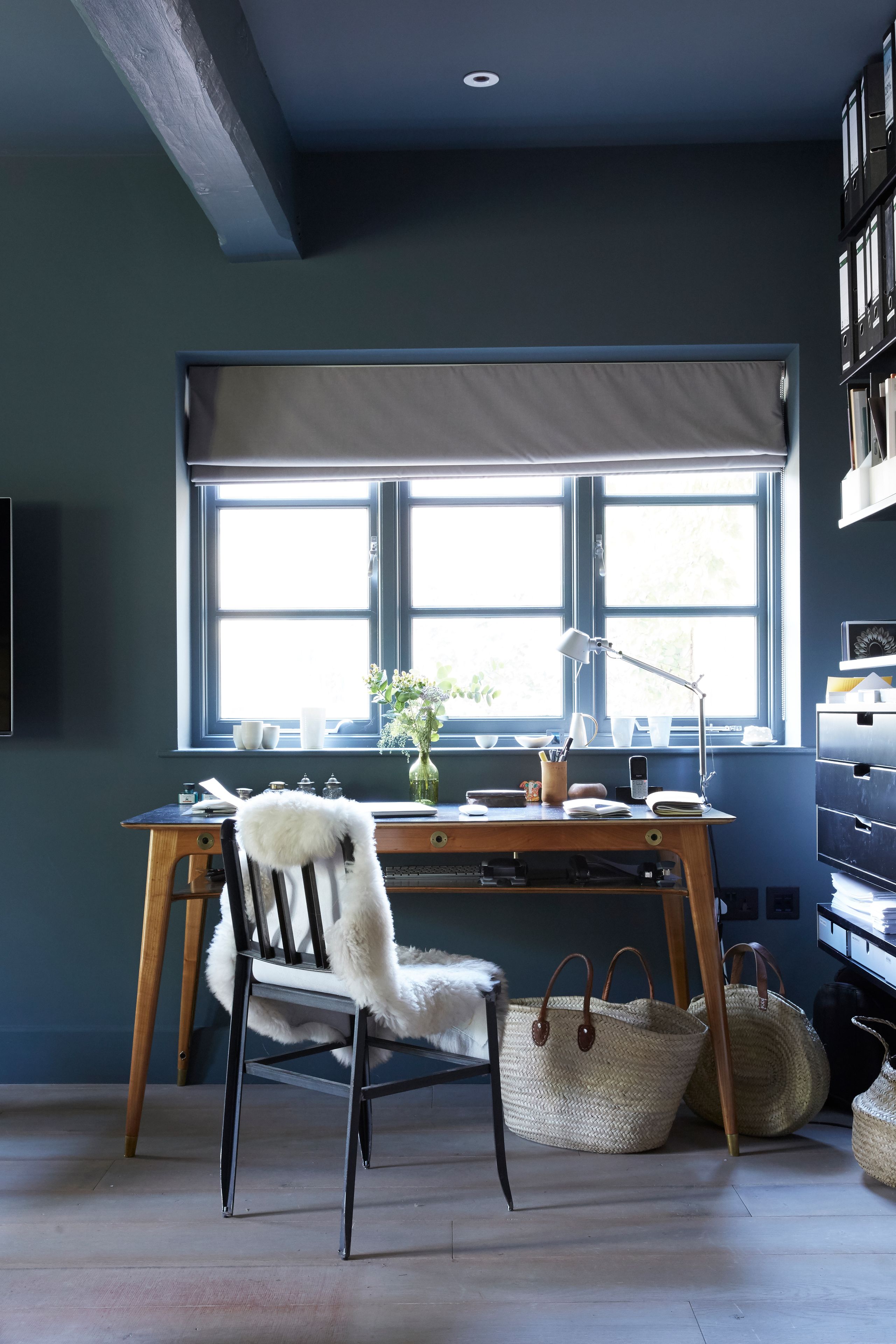 (Photo credit: Paul Massey)
Another way to paint a ceiling is to create a holistic scheme.
"For the illusion of space, just paint the walls and ceiling in the same shade to extend the walls up," says Ruth. This works especially well in narrow hallways that may not have natural light. '
Both light and dark tones work well here, and you'll be surprised how spacious even darker tones feel when you paint over them.
However, do consider the purpose of a room. While an all-over charcoal or moss green room is perfect for a sophisticated dining area that encourages intimate conversation, this will overly dominate a kitchen where you're likely to want to feel refreshed and energized.