KATSU's Spray Painting Drones Invade an Entire Gallery
Known only as "KATSU" (most of his activities are illegal), the artist used preprogrammed drones to paint all four walls of New York's The Hole gallery. Before the robots flew, the artist hung seven large white canvases in specific locations to create colorful abstract paintings that will live beyond the exhibition. "Dot" can be seen until 23 August and questions the idea of ​​an "artist" and blurs the line between "studio" and "gallery". It also demonstrates a solid understanding (and ancestry) of art history.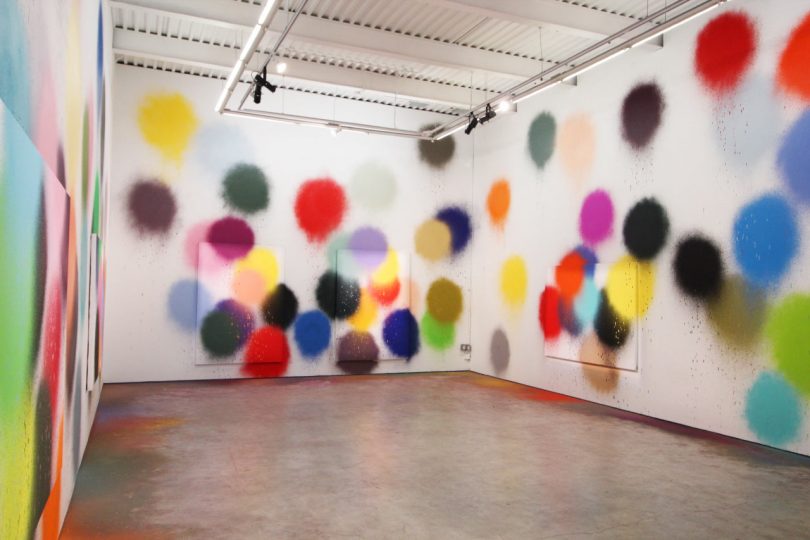 This is KATSU's third solo show at The Hole. The first, covered by Design Milk in 2015, featured paintings of drones that the artist himself flown. The second exhibition in 2017 featured autonomous preprogrammed drones developed in collaboration with Tsuru Robotics in Moscow to fly in an identical pattern (a flower) in front of dozens of canvases, making endless copies in a variety of color combinations. This new exhibition is the first to invite the drones to "work" in the gallery itself and transform the space into the energy of a visit to the artist's studio.
Each of the seven "paintings" measures 5 by 7 feet with compositions also planned in advance based on both the specific placement of the canvases and the familiar flight pattern. I'm sure that "mistakes" in flight controls, applying paint, and spraying still allowed for a degree of unpredictability, similar to Jackson Pollock's drip pictures. But unlike Pollock, these drones can "drip" paint while the canvases are still on the wall (Pollock had to use the floor). There may also be a reference to Damien Hirst's "Spot" painting – not just a visual similarity, but ALSO the use of the alternative word "Punkt" as the title of the show ("Spot" would have been too obvious).
The strongest art historical connection is one mentioned in the press release: Andy Warhol. It's a smart comparison. Warhol's repetitive and "mechanical" screen prints allowed for factory-like repetition … and a little controversy. In fact, if Warhol were alive now he would likely be flying drones – or rather he would kick himself that KATSU did it first.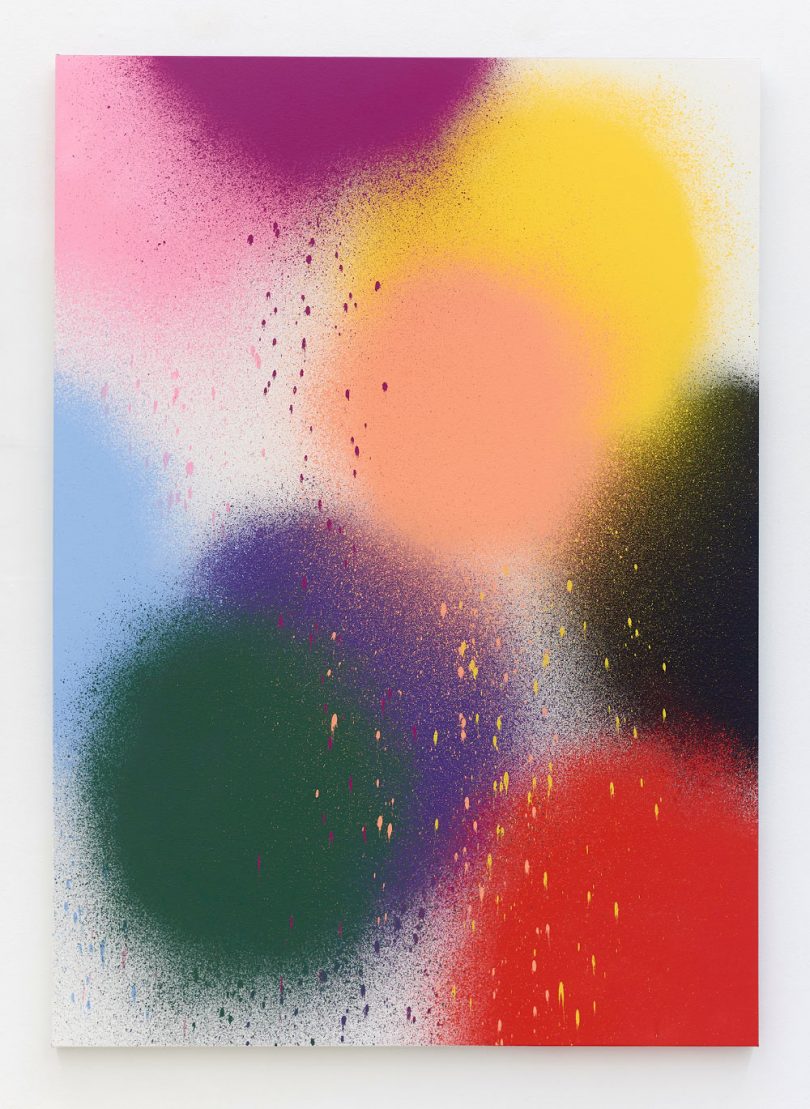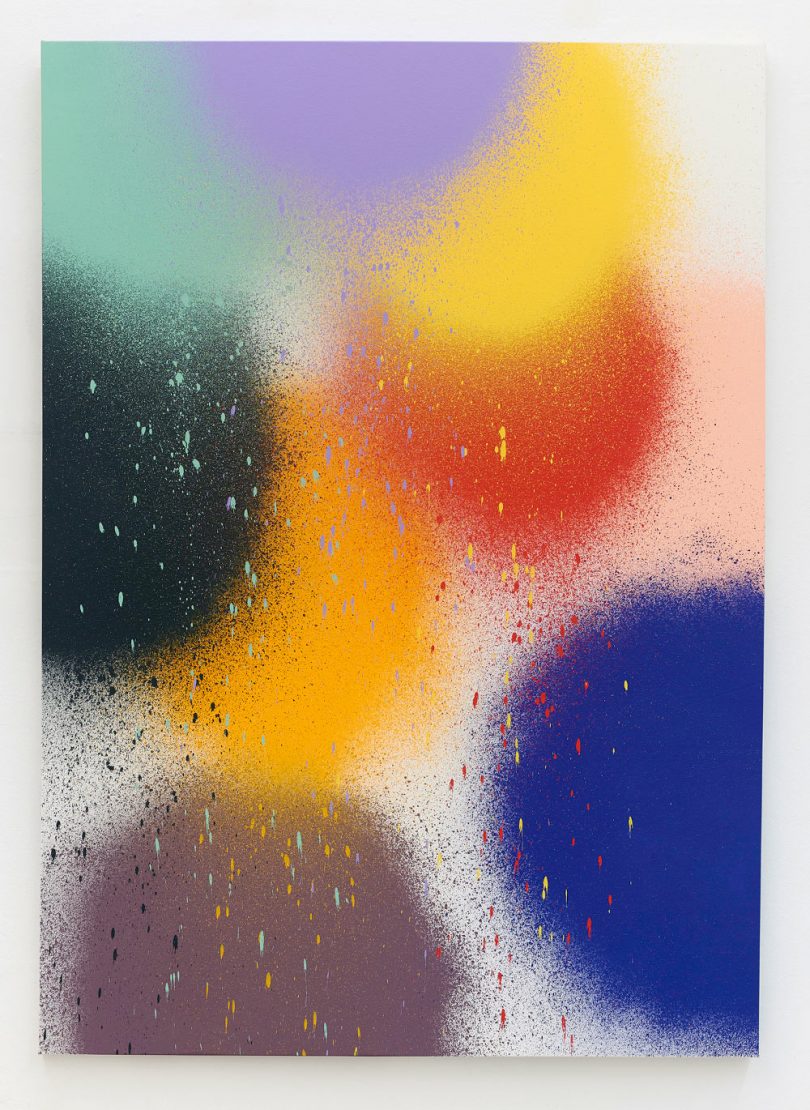 KATSU is worth following on Instagram where you can see videos of the drones, their illegal activities and THE BEST promotional video for an exhibition I've ever seen featuring the world's most popular "gallery dog" Bertie (who names this) seen is gallery home and has its own Instagram) with a can of spray paint.
What: KATSU: "point"
Where: The Hole, 312 Bowery, New York, NY
When: July 9 – August 23, 2020
Images courtesy of the artist and The Hole, NYC. Installation images, photographed by the author David Behringer.