Anita Magsaysay-Ho painting from 1955 just sold for P84 million at auction

Culture
Meanwhile, a Lao Lianben who has seen the auction twice in the past and broken records has proven that there is still game.
EA Santamaria | February 28, 2021
A mythical Anita Magsaysay-Ho named "Tinapa Vendors", who is considered the artist's personal favorite among the market scenes she painted, locked up 84 million pesetas (with a premium) at the auction of the León Gallery Asian Cultural Council on Saturday.
The bidding was very lively among five interested buyers, with non-stop volleys reminiscent of a Wimbledon match. At one point it appeared to have settled at the pesetas 30 million mark, but only for a moment. As a seasoned art lover stated, "Without a doubt, if all you had to do was own an Anita – that's it!"
"Surprised" by Juan Luna
The picture was painted in the artist's favorite medium, egg tempera. "It actually lights up and even stands out from a distance," said an art expert in the audience. "It attracts you and you can't help but be fascinated."
Jaime Ponce de Leon from León Gallery said: "There is something to be said when Anita Magsaysay-Ho went on the record and said this was her favorite work and in her favorite medium." Driven by this logic, the competition for the piece contributed to this helping to set a new world record for the artist. The previous record holder for a much larger and newer piece was just under the new mark at just $ 1,000, Ponce de Leon noted.
In the meantime, mid-century modern Vicente S. Manansala has still grossed an astonishing 38 million pesetas for his "Pila Sa Bigas". This masterful canvas on an iconic subject – a commentary on the travel generation of the 1970s – comes from the collection of the San Gabriels, the family of the maestro's doctor. "The colors of this work are just perfect," said one observer. "It certainly helped that the piece was on tiptoe."
One of the star tickets, a painting called "Sorprendidos" by Juan Luna, sold for 35 million pesetas. This parable about love and marriage between the Mestiza Paz Pardo de Tavera and the Indian genius has managed to win the hearts of many collectors.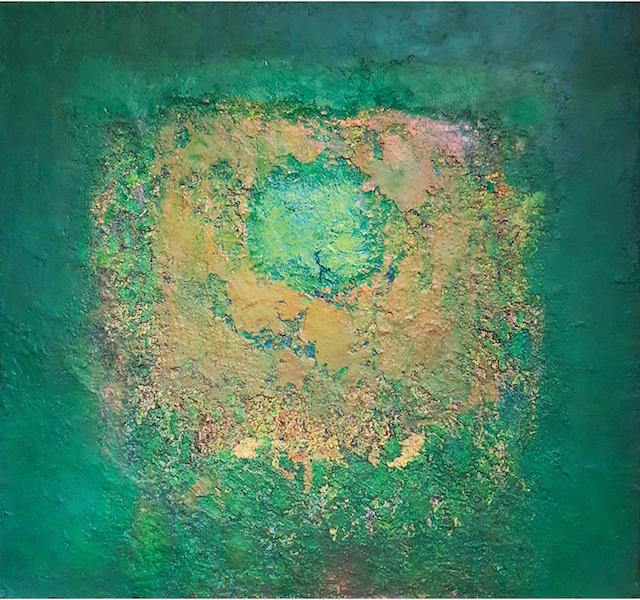 "Mandala" by Lee Aguinaldo
Another masterpiece of a vanished 19th century Manila by Jose Honorato Lozano was purchased for P17.5 million. It was designed for an Anglo trading house and discovered by collector Don Benito Legarda in the legendary Argosy bookstore in Manhattan on his travels to New York in the 1950s. This work is one of the few that has been signed by Lozano, which makes it a doubly rare beauty.
BenCab's "Dance of Isadora", a huge work three meters long, brought in a dazzling 40.9 million pesetas.
Other important works that sold well were Cesar Legaspi's "Village on Fire" with 12.3 million pesetas, followed by HR Ocampo's "Side Show" with 9.3 million pesetas. Both were early works of the post-war period, both in demand.
An emerald-colored "mandala" by Lee Aguinaldo brought in 7.4 million pesetas; while a Manila aparador – one of two known to exist with a double-headed eagle – raised nearly 5 million pesetas.
A Nena Saguil from the collection of F. Sionil Jose reached almost 4 million pesetas, while Rodel Tapaya's "Repatriated Bodies" reached 6 million pesetas.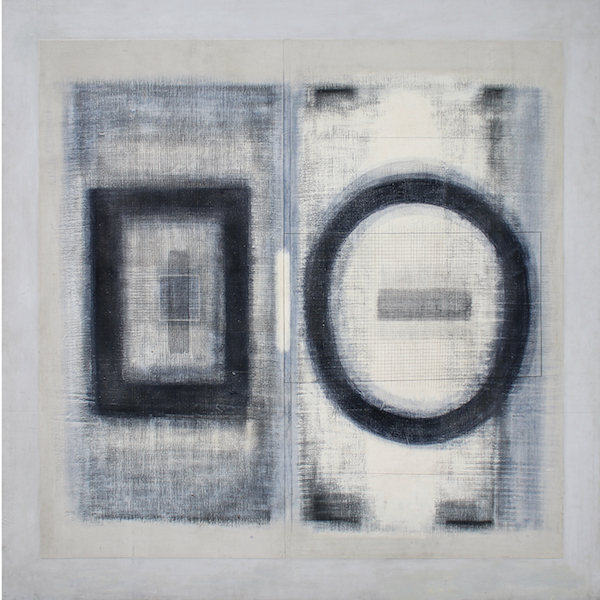 Lao Lianben's "Prediction 12"
Lao Lianben's "Prediction 12" has already been twice at the auction in Leon. In fact, Ponce de Leon calls it the "Manny Pacquiao Piece". When it was first auctioned, he found that it had set a world record for Laos, and it happened again the last time it was auctioned. This time it was no exception. The painting was sold for 12.8 million pesetas. "It has risen from featherweight to lightweight to heavyweight. And it's a champion every time, "remarked the auction house captain.
The biggest winner was of course the Asian Cultural Council. Part of the auction money went to the mission to send more Filipino artists abroad to perfect them for further study and residency.
All prices mentioned are hammer prices with a premium.